Well, it's finally here… SEPTEMBER!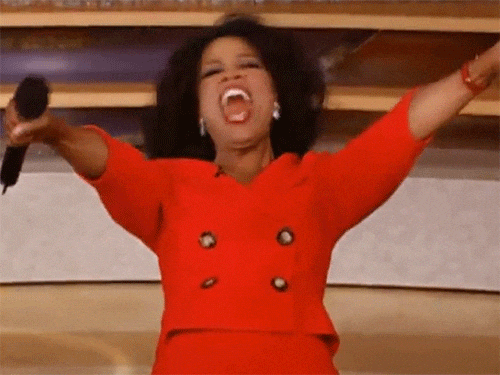 The kids are back in school, the pumpkin spice latte will arrive on the scene any minute to the screams of fans as fervently dedicated to seasonal coffee as teenagers once were to The Beatles and here in Las Vegas our famously extreme heat will take a chill pill and give way to a few more months of perfect summery weather while the rest of the country digs their scarves and boots from the back of their closets.
SEPTEMBER, I LOVE YOU. 
With the weather cooling off enough for us to begin emerging from our air-conditioned burrows there's so much to do it can be easy to miss something. If you're like me keeping up with these local events often amounts to driving by the billboard for something the day after it happens and wailing,
"AWWWWWW, that would have been fun! WHY DIDN'T I FIND OUT SOONER?!?"
So here I am going to do my best each month to make sure that doesn't happen to you by rounding up as many cool events as I can sniff out.
Here we go:
 Saturday September 1st-Sunday 8th
Sat Sep 1:
ROCKFEST and fireworks show at Palace Station
Palace Station just completed a massive renovation and is celebrating with a free party and fireworks show including some awesome rock cover bands. The renovations look really awesome and even though Stations has doubled the price of their famous bargain margaritas they are still a bang for your buck at just $2.
https://z-m-www.facebook.com/events/1826425317448260/
Thurs Sep 6th- Sun 9th
BIG BLUES BENDER FESTIVAL at The Plaza Hotel
This premium blues festival attracts blues lovers from all over the globe for 4 days of blues performances downtown at The Plaza and has sold out the last few years running. 
Thurs Sep 6th: 
MAIN STREET LIGHTS UP BLOCK PARTY
After almost 4 long years of work the construction on Main St has finally been completed ringing in a new era for the up and coming Arts District and they are throwing a block party to celebrate. I'm not missing this one.
https://www.facebook.com/events/226607284712777/
Friday Sep 7th:
DOWNTOWN FIRST FRIDAY
see my First Friday blog here: First Fridays are fun!
LAS VEGAS HARVEST FESTIVAL: Arts & Crafts Show at The World Market Center
http://www.harvestfestival.com/home-1.html
LAS VEGAS HOUSE PARTY 90's at Downtown Event Center
Throwing it back with performances by Kid n Play, Vanilla Ice, Naughty By Nature, 2 Live Crew, Rob Base, Tone Loc, Biz Markie, and Young MC
There's a pretty amazing video they've put together for this. I tried to embed it in the blog, but the best I can do is the link below
https://www.facebook.com/DLVEC/videos/230510250972130/
Saturday Sep 8th:
LOST 80's LIVE CONCERT: Downtown Event Center
Throwback weekend continues with performances by The Romantics, Flock of Seagulls, Men Without Hats and more.
Monday Sep 9th- Sunday 16th
Wed Sep 12th- Sunday Sep 16th
THE 39th ANNUAL SAN GENNARO FEAST at Boulder Station
Started by immigrants in New York in the 1920's the San Gennaro Feast has turned into a celebration of Italian food and culture
http://www.sangennarofeast.com
Fri 14th- Sunday 16th: 
THE 46th ANNUAL GREEK FOOD FESTIVAL
Voted best food festival in Vegas
Sat Sep 15th:
MCKEE RANCH FALL FLEA MARKET FESTIVAL at McKee Ranch
Featuring local artists, Farmer's Market vendors and lots of live animal interaction for the kids. This will be a great family outing. 
https://www.facebook.com/events/521848838237668/
Monday September 16th-Sun 23rd
Friday Sep 19th
GOLDEN NIGHTS FAN FEST: Downtown Events Center
How about a chance to meet your favorite team?
https://dlvec.com/event/vegas-golden-knights-fan-fest/
Friday 21st- Sunday 23rd: 
LIFE IS BEAUTIFUL FESTIVAL Downtown
Life Is Beautiful is one of the biggest annual festivals in Las Vegas taking over nearly all of the area around Downtown Fremont St celebrating art, music and culinary delights. 
https://lifeisbeautiful.com/index.html
Monday September 24th- Sunday 30th
Sat 29th: 
GRAPES AND HOPS FESTIVAL at Springs Preserve
It's a wine and beer tasting festival that takes place in one of the best places in Vegas... The Springs Preserve. Yahoo!
https://www.springspreserve.org/events/?id=2168
 Poster courtesy of Grapes and Hops event page https://www.facebook.com/events/1859913220977958/
VEGFEST 2018 at Clark County Ampitheater
Are you vegan? Do you want to be? Well, whether or not you want to make it a way of life these vegan food festival is great chance to explore the veggie life and admission is totally free!
BOY GEORGE & CULTURE CLUB with The B-52's at Downtown Event Center
Yah, this is happening. Also how could I not realize that a Boy George concert would be the perfect place to play  19th century dress up? 
https://dlvec.com/event/boy-george-culture-club/
Think that's enough stuff to save you from spending your cash on $18 cocktails on The Strip? What kind of events are you interested in finding out about? Let me know in the comments and if you know of an event I missed or you'd like me to feature next month by all means give me a holler. 
Here's to a great September everyone!
~April  
Please reload